About Chromatic Aberration:
As we all know there will be exist some chromatic aberration between the real thing with picture and due to the different computer monitor also exist such situation. Hope you can understand.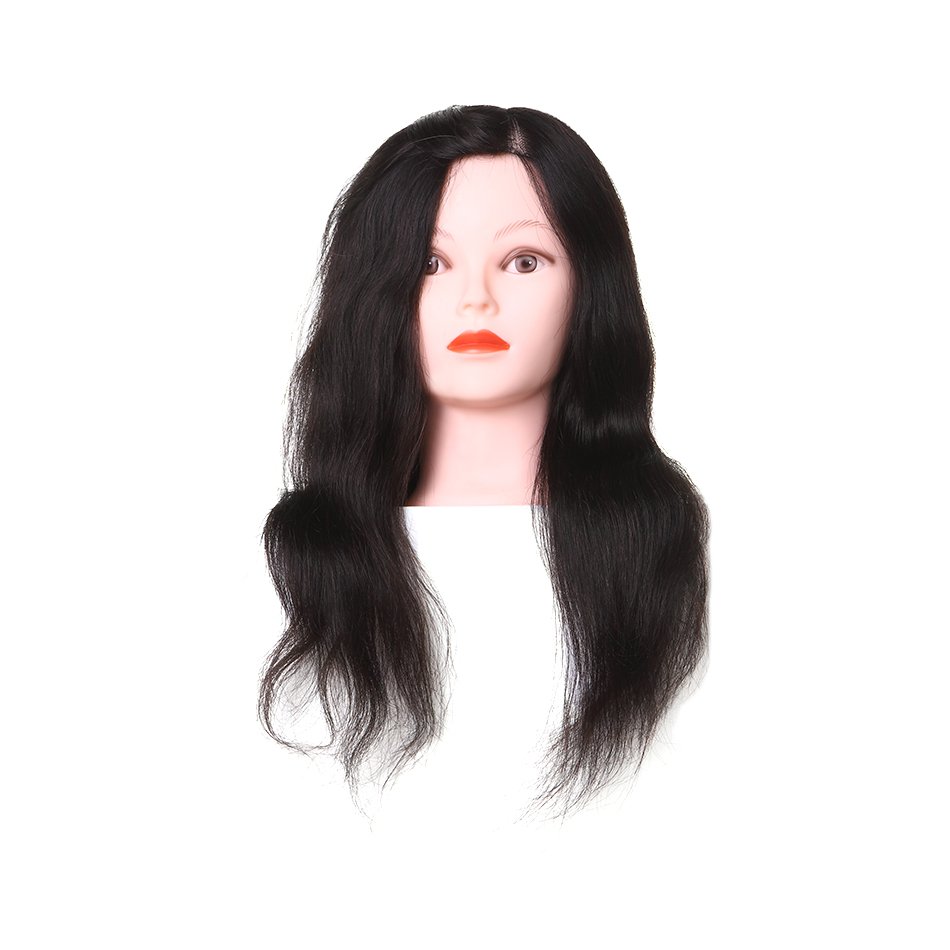 FEATURES AND BENEFITS:
The hair is treated through YAKI technology,
so it's suitable for all kinds of hair styling.
There's no make-up on the fake model's face,
so it's suitable for practicing making up.
Package include: 1pc Hairdressing Training Head
With Long Hair, 1pc Adjustable Holder,
Notice : Size May be 1-2cm Error Due to Hand Measure
Color May be Little Different Monitor.
Thanks for your UNDERSTANDING.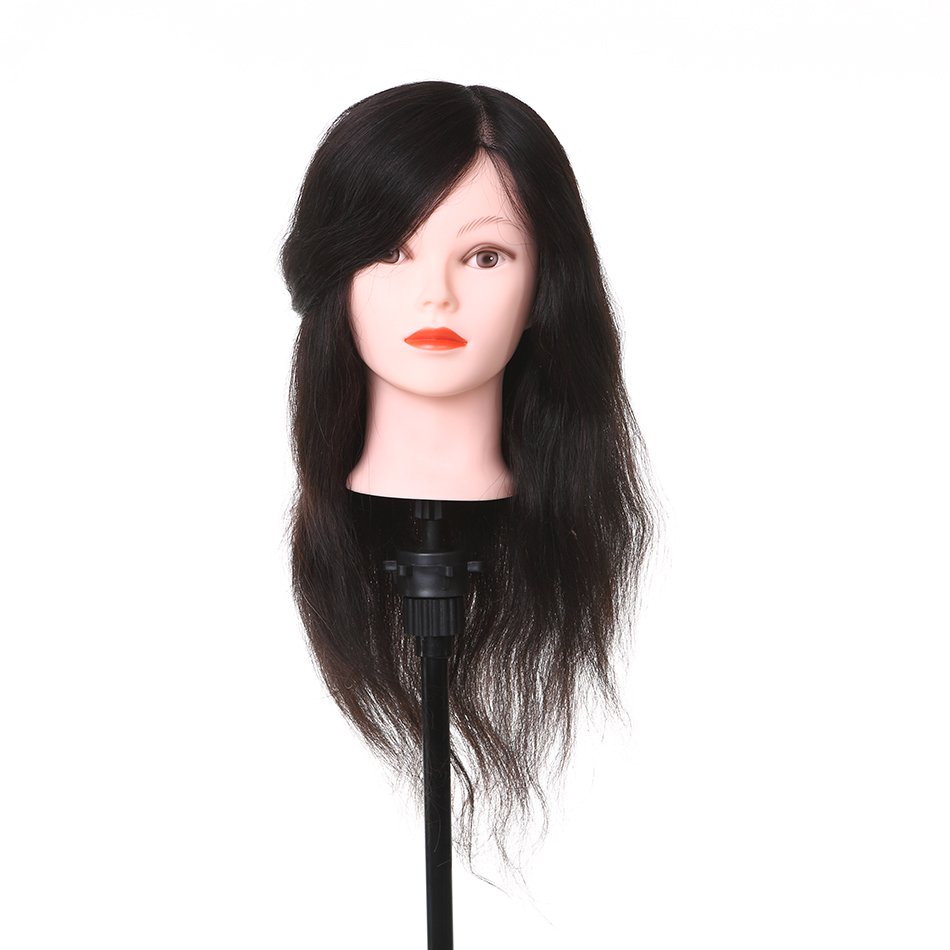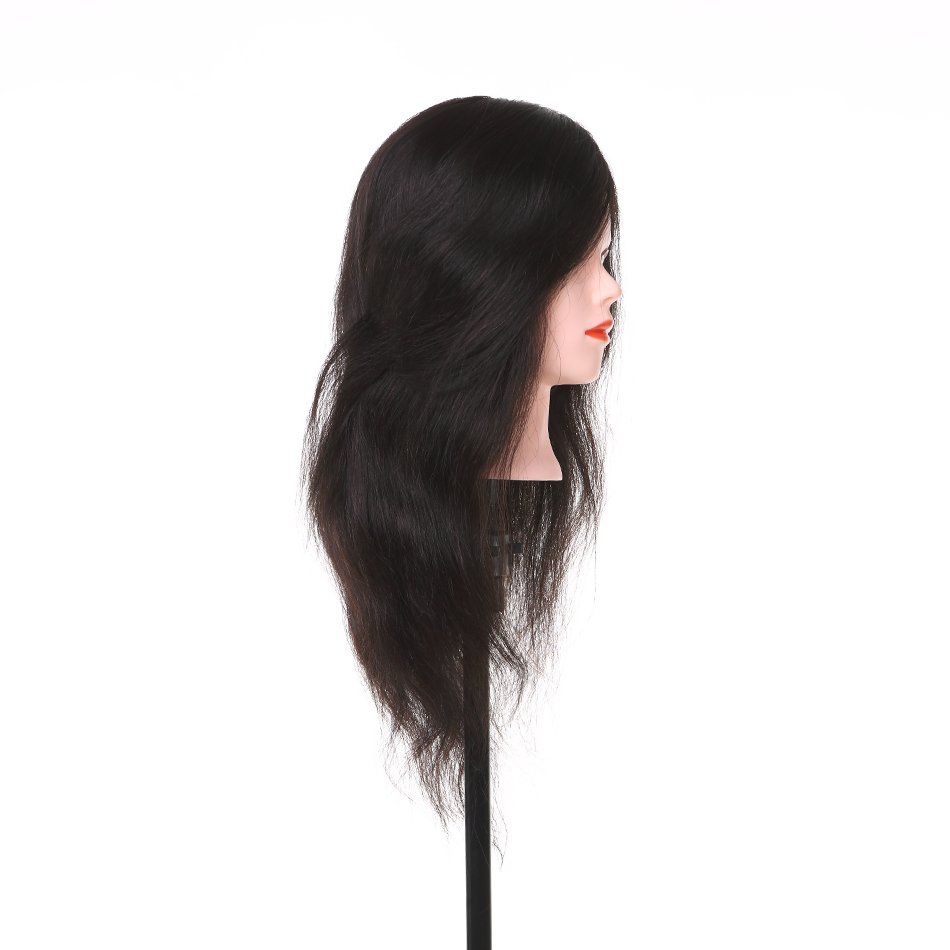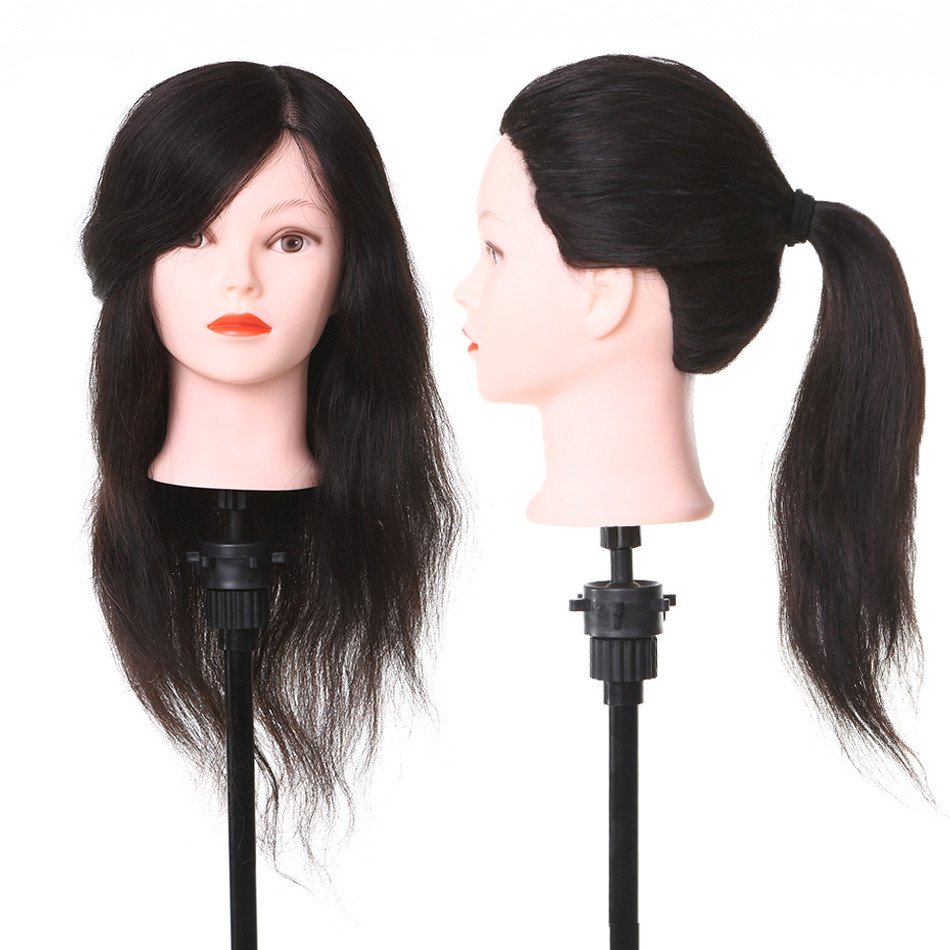 Natural Hair
Side: All natural hair, Can do modeling design at any time
Positive: lovely face. Good mood during practice,
suitable for a variety of modeling.
Rear: net hair 180 grams,
Full output , excellent plasticity
Human hair, combing smooth,
not tied, can be a variety of shapes.
Usage: practice master fine scissors,
washing, blowing, drawing, ironing,
dyeing and other arbitrary modeling.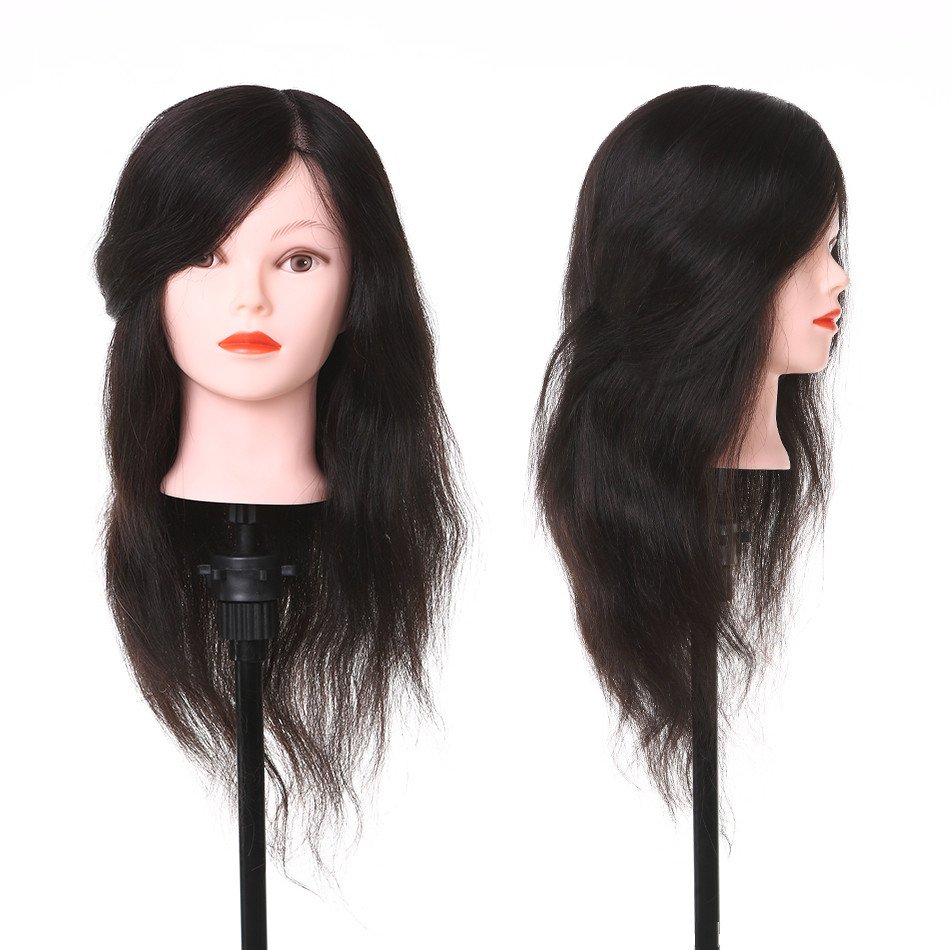 **It's a good tool for learning hair styling and it's suitable for practicing hair styling, hair perming, and evening dressing.
**Of course it can also be used to show hair accessories.
**The hair of this product is inserted into the fake model's head by hand.
**And this fake model has a oriental beauty's face.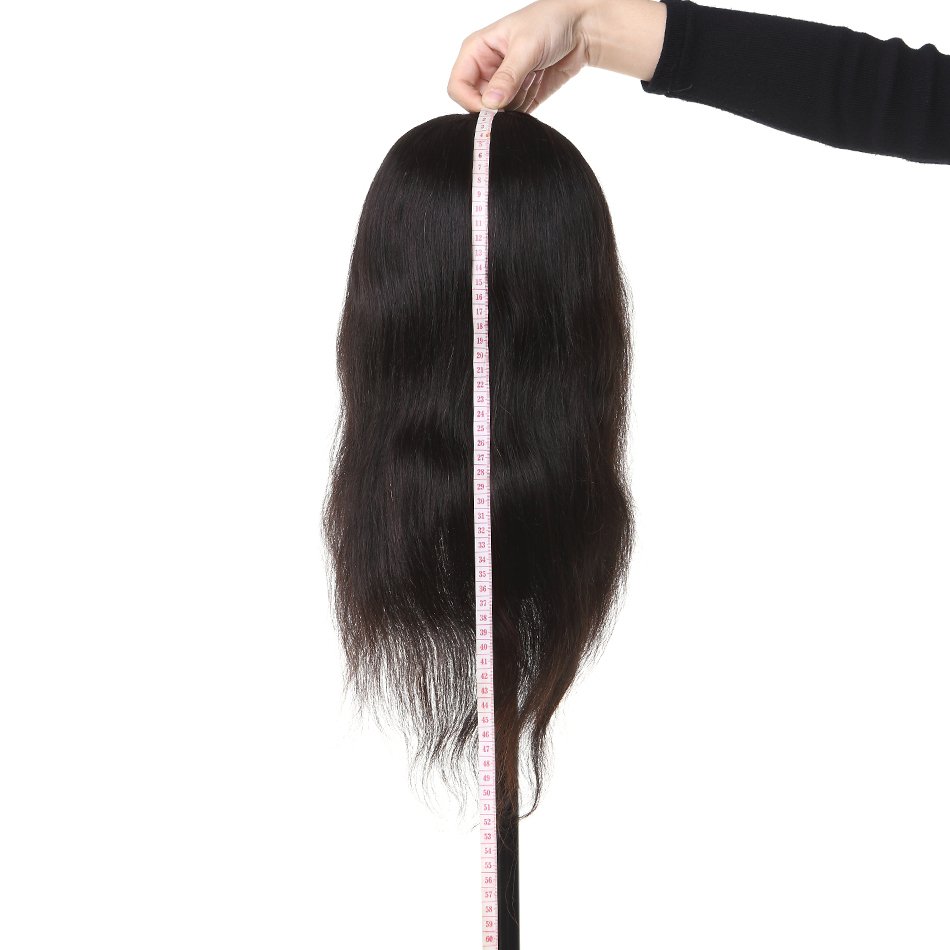 01
From the top of the hair to the end of the hair 26 inches
02
100% quality Real hair Washable, blown, dyed, ironed, bleached waxing Equal arbitrary modeling.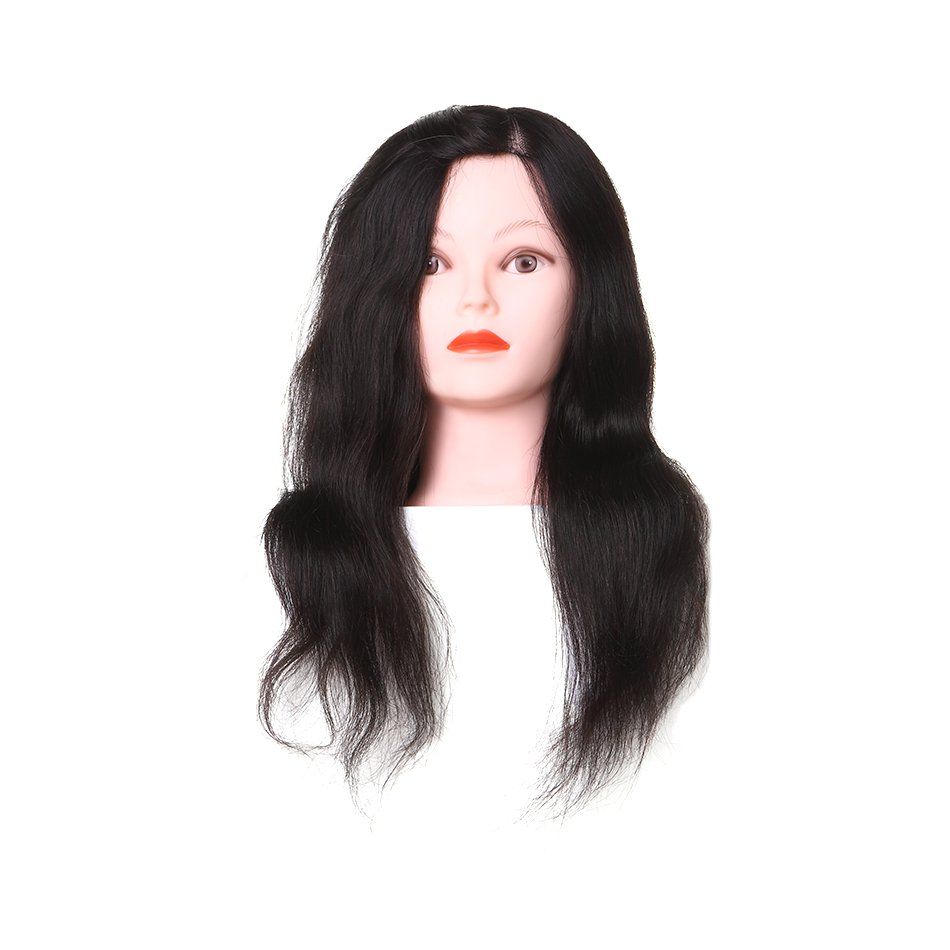 03
Our Products put to use Primordial braid hair,And after cleaning disinfection treatment,continue to have intrinsic Hair scale direction hair shaft smooth pliable and tough,liven Every strand of our hair. It's all good hair.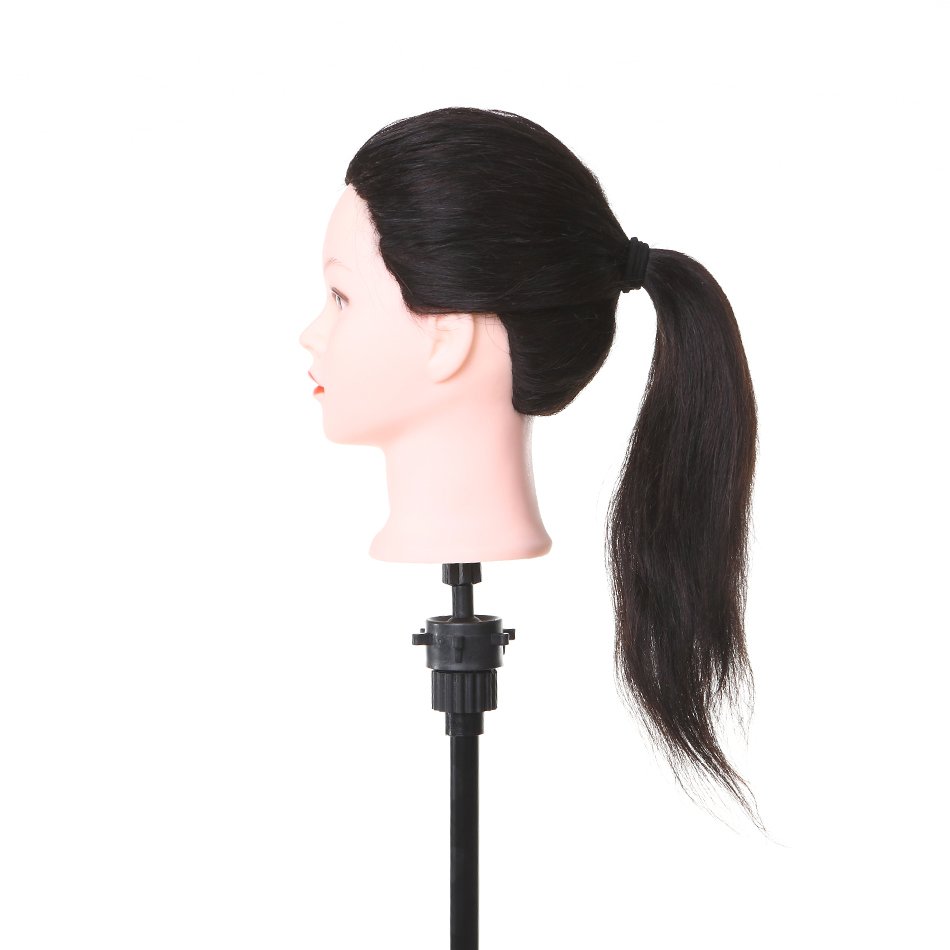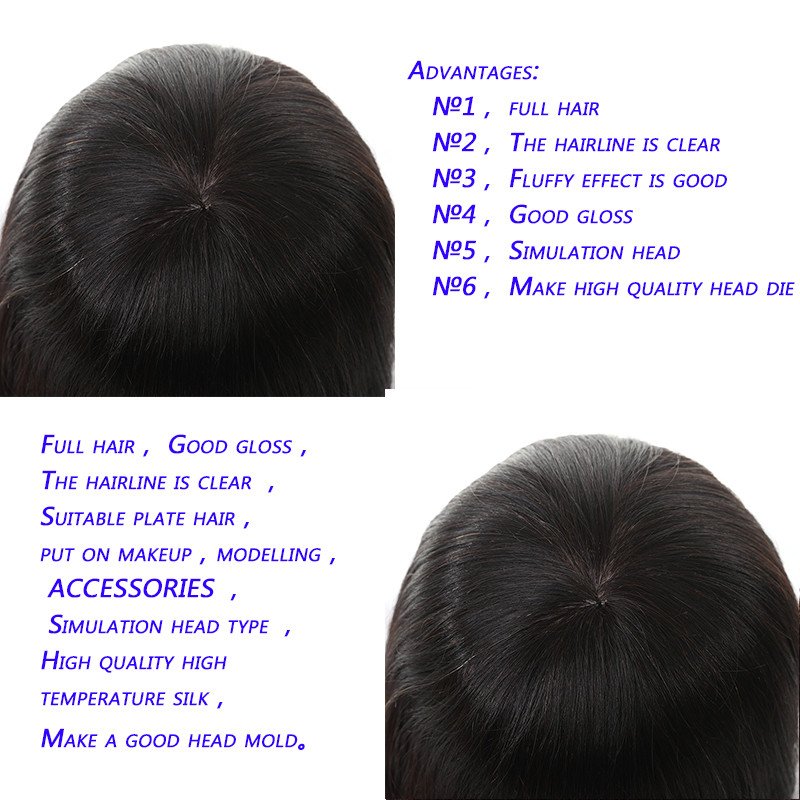 About the Damage In Transit:
Dear friend, we hope you can understand, I just a seller, the transportation is not determined by us, but hope you believe that we sincerely hope you can receive your package as quickly and intact. But if you have any problems about the transit, we hope you can contact us timely, please don't worry, we will try our best to help you solve it.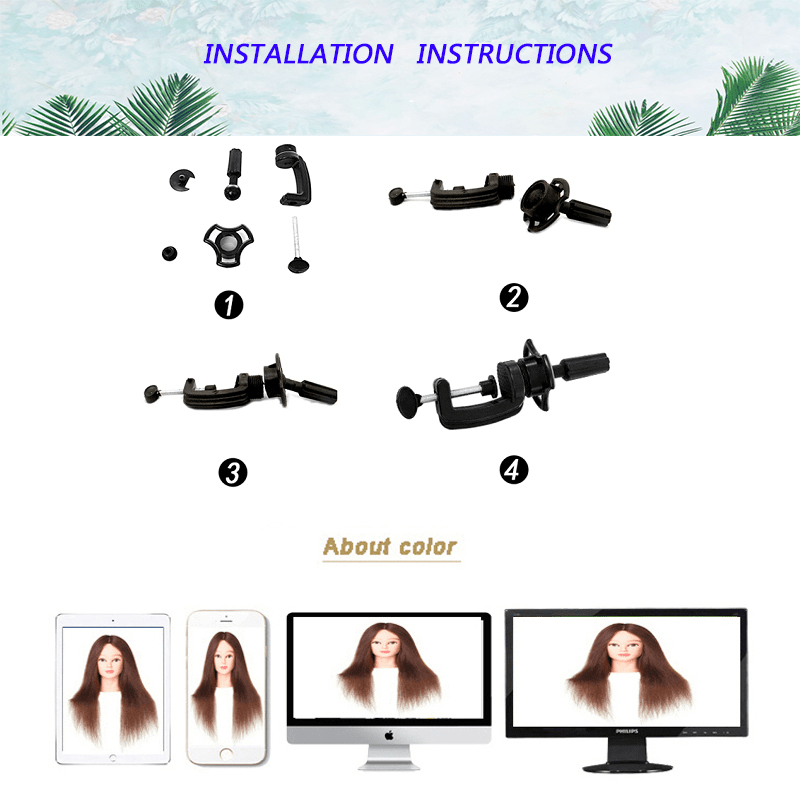 We have 20 years experience in human hair export. We win high reputation among customers all over the world based on our high quality products and great service. The company for 20 years professional fake sales, products for dealers throughout the country and beauty schools! Our factory is located in Xuchang City, Henan Province, China hair products Base. We have abundant raw material resources, professional technical staff and advanced production technology. The products can meet the different needs of different customers. The products can be divided into the first 100% real hair, wig products, brush products three series and dozens of varieties. 100% real hair. Real and false hair teaching head (model head, hair film, face cut head, ear cut head, bald head, massage point) Position head, all kinds of lifting support; color number of 30 colors of hair styling, hair strips, hair handle, the length of 0.2 meters-1.5 meters.
TRADEMARK RSGISTRATION CERTIFICATE
1.Why the length is not the same as description?
We measure the length of hair when the hair be stretched to straight, the wavy and curl texture hair will be much shorter when compared with the straight hair, pay attention to that before you buy, Thank you!
2.Why the color is not the same as description?
About color difference: we all items are for real shooting; For technology, display, light, environmental reasons may be a slight deviation phenomenon, please in kind prevail.
3.Why the weight is not the same as the description?
Because our product was made by machine, it is normal that it will exist 5-10g error.
4.Can they be straightened or curled?
Of course, they are made of 100% heat resistant fiber, the hair can be curled or straighten, but the temperature should not exceed 160 degree.
Please kindly Caution: Please do not put down the hair after you roll it until it cool down. You can put the hair on your hand or something that can hold the curls of the hair,so that to maintain the curly.
5.Why does my hair become tangled?
The hair would become tangled due to dryness, oil&dirt build-up, salt water and not combing (wide tooth comb) out your hair daily. Make sure to wash and condition your hair at least once a week, and if possible, twice a week would be better. You may use hydrating drops or consult your stylist for further suggestions.
6.Why does the hair shedding?
After the new product was produced, there will have some floating hair on it, so when your first coming, the floating hair will fall out, hope you could understand.
7.Can I wash & blow-dry the hair?
Of course,you can wash them as your own . But only wash the hair: a hand to take the neck,only put the hair into the warm water, and then wash with shampoo and conditioner maintenance, is the hair more smooth. After washed upside down to dry naturally or use a hair dryer, can not exposure.
Please note: On the whole process of cleaning to avoid the water into the scalp.
8.When will you ship my parcel out after i paid for my order?
There will be a 24-hour payment verifying time by aliexpress, we will ship the goods within 24-48 hours after the verifying time.
9.How to deal with the odor?
Some of the clients may talk about the odor when receiving the hair. Dear, there's no need to worry about this, after co-washing and nursing it for some time, the odor will disappear.
If you have any question, please contact us for the trouble first, negative feedback can not solve it.